For a decade, the Federation has progressed the ambitions of Traditional Owners across Victoria, through engagement and advocacy.
"The strength and generosity of our member Traditional Owner corporations underpins our work and is rewarded by our achievements. It is their collective visions for self-determination of Country and Culture, that sets the agenda for the Federation to find government pathways to realise these visions. Without members setting this direction and strengthening the Federation's collective voice, the work would fall to individual corporations or not be undertaken at all.
To be a Federation is to have allies, to come together. The very word comes from foederar (to ally) and foedus (league). Membership of the Federation is an essential way to raise our voices over shared concerns and celebrate our communities and achievements.
The work the Federation does to progress the ambitions of Traditional Owners across Victoria, through engagement and advocacy, provides a state-wide perspective.
Playing an active role in national policy development and assertion of a Victorian Traditional Owner perspective, discussing their concerns in broader considerations of First Nations rights and ambitions, policy and regulatory change, is an increasing focus for the Federation."
-Cassandra Lewis, Chairperson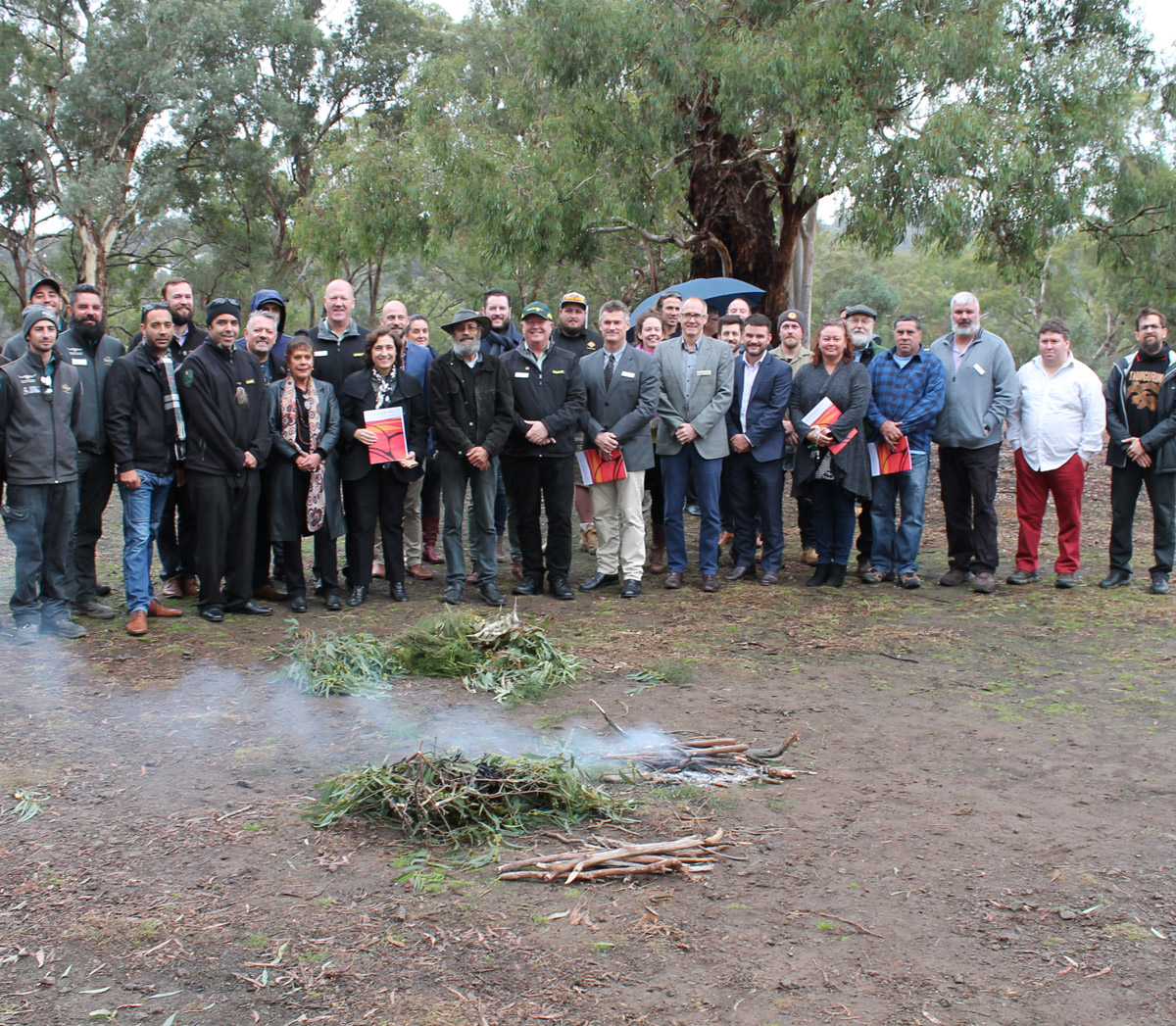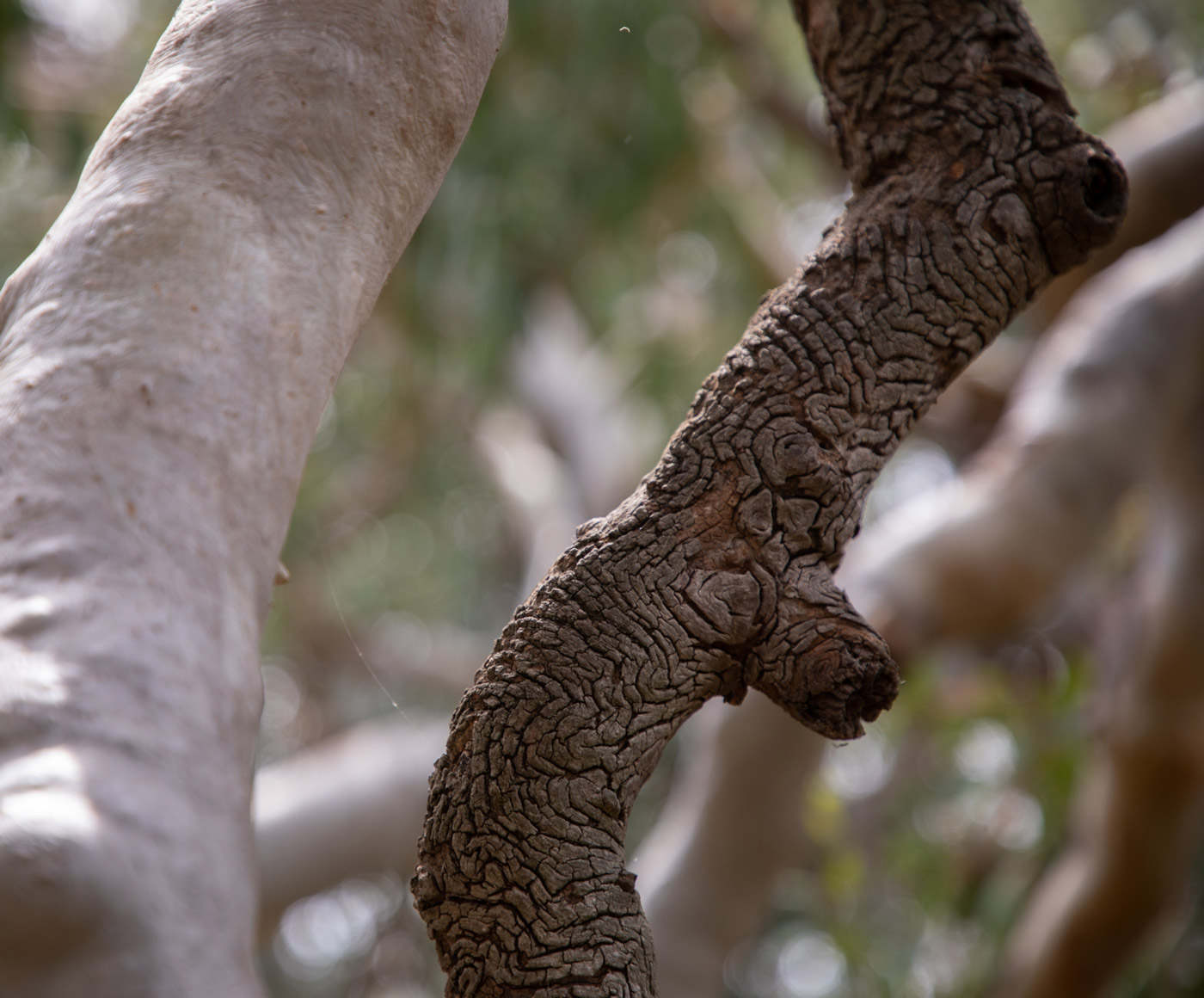 "Looking back over ten years of consistent, visionary work, it is clear that we have contributed to changing the regulatory and statutory landscape in which Victorian Traditional Owner corporations do their important work.
It is also clear that in advocating change on that level, change is also made to the everyday lives of Aboriginal peoples everywhere.
We have put cultural fire and cultural water on the agenda for government, sought greater protections for Indigenous Cultural and Intellectual Property, fought for a fair place in the expanding Native Foods and Botanicals industry, supported a drastic reconsideration of how our cultural heritage is approached at both state and national levels and worked to have economic development considered as more than just small business grants.
If we are serious about closing the gap, we must also be serious about nation building and Traditional Owners having real decision making on Country and in their communities. Now is not the time to pause but continue to critically examine the regulatory and statutory barriers to connection to, caring for and thriving on Country.
Let's make sure that for the next ten years, Federation continues to be at the forefront of Aboriginal led advocacy and policy, putting Traditional Owners and their representative and inclusive corporations at the decision-making table."
-Paul Paton, CEO
2013
The establishing members are the Barengi Gadjin Land Council, Gunaikurnai Land and Waters Aboriginal Corporation, and Native Title Services Victoria (NTSV). Later that year, the Dja Dja Wurrung Clans Aboriginal Corporation, Eastern Maar Aboriginal Corporation and Wurundjeri Tribe and Compensation Cultural Heritage Council become members. Federation Enterprises is established as Federation Heritage Services.
2014
Taungurung Clans Aboriginal Corporation become members. Barpa Pty. Ltd. is Federation Enterprises' first joint venture. Aboriginal Water Policy Framework, the first significant state-wide.
2016
First People of the MillewaMallee become members. On Country Heritage and Consulting is established as a Federation Enterprises joint venture.
2017
The Bunurong Land Council become members. Native Title Legal & Research Services changes name. Koori HR is established as a Federation Enterprises joint venture.
2018
Appointment of the inaugural CEO, Marcus Stewart. We become a foundation member of the Victorian Aboriginal Executive Council. We establish and provide secretariat support to the Natural Resource Management Collaborative Body.
2019
We host the Traditional Owner Strategic Alignment Forum and attend the United Nations Permanent Forum on Indigenous Issues. The Victorian Traditional Owner Cultural Fire Strategy is launched. We co-host the National Native Title Conference, establish a Forum for the CEOs of Victoria's Traditional Owner Corporations and partner with the Djakitjuk Djanga program. We hold 29 facilitated meetings for Treaty process.
2020
The First Principles Review is launched. We become foundation member of the Victorian Aboriginal and Local Government Strategy Steering Committee and the Victorian Aboriginal Economic and Employment Council. We develop the Victorian Traditional Owner Cultural Landscapes Strategy.
2021
We release the Traditional Owner Native Foods and Botanicals Strategy and launch the Victorian Traditional Owner Cultural Landscapes Strategy. The Federation developed Traditional Game Management Strategy is launched. Roadmap for Aboriginal Access to Water for Economic Development and the Cultural Water for Cultural Economies report released. Our six Treaty Discussion Papers are released.
2023
We host Yarning Circles and the Yuma Yirramboi (Invest in Tomorrow in the Wurundjeri Woi Wurrung language) is released. The Victorian Aboriginal Local Government Strategy is released.
Joe Anka
2014-2015
Cassandra Lewis
2021-current
Sherryn Antonopoulous
2019-2020
Jamie Lowe
2016-2020
Graham Atkinson
2013-2018
Adam Magennis
2017-2018
Wendy Berick
2014-2018
Tim McCartney
2019-2020
Beryl Booth
2015-2018
David Merry
2016-2018
Matthew Burns
2018-2022
Jason Mifsud
2018-2020
Corlene Buttou
2013-2014
Lawrence Moser
2015-2016
Fay Carter
2013-2014
Ricky Mullett
2015-2018
Rodney Carter
2018-current
Trent Nelson
2018-2021
Nicole Cassar
2021-current
Robert Ogden
2018-2022
Jeremy Clark
2013-2016
Darren Perry
2016-2018 / 2019-2020
Thomas Clarke
2013-2018
Glendle Schrader
2019-2022
Dylan Clarke
2017-2020
Marcus Stewart
2015-2017
Marcus Clarke
2020-current
Michael Stewart
2014-2016
Shane Clarke
2022-current
Matthew Storey
2013-2017
Janine Coombs
2013-2019
Austin Sweeney
2013-2018
Robert Critch
2013-2015
Patricia Terry
2014-2015
Grant Hansen
2020-2021
Dan Turnbull
2018-2022
Michael Harding
2013-2014 / 2018-2019
Larry Walsh
2014-2015
Ron Jones
2013-2017
Perry Wandin
2013-2017 / 2020-current
Tony Kelly
2018
Norman (Tinawin) Wilson
2018-2019 / 2020-current
Barry Kenny
2013-2015
Janine Wilson
2018-2019
Robby Knight
2019
Daniel Miller
2023-current